The following are pictures from the ceremony. They are thumbnails. Clicking on the picture will show a larger version.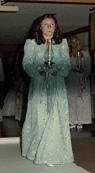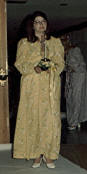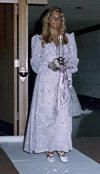 Bridesmaids Pauline Daniels, Rhonda Apt and maid of Honor, LeAnn Frankenfield led the way
to the altar in the candlelight ceremony carrying hurricane lamps decorated with daisies,
status and ribbons to match the rainbow color scheme.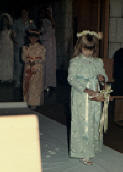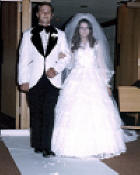 Veronica Soltys served as the Flower Girl and Adele Soltys carried the rings.
Adele and Veronica are Mark's sisters.
Dan Goheen, Pat's Dad escorted Pat to the altar.