The Family
The Soltys Family pictured at the right at Oliver Gardens.
L - R
Mary Church,
Adele Thurin,
Jane Soltys,
Clare Soltys,
Mark Soltys,
Joe Soltys,
Jeanette Soltys,
Frank Soltys,
Veronica Soltys-Niemann,
Edith Gulley and
JoAnn Huys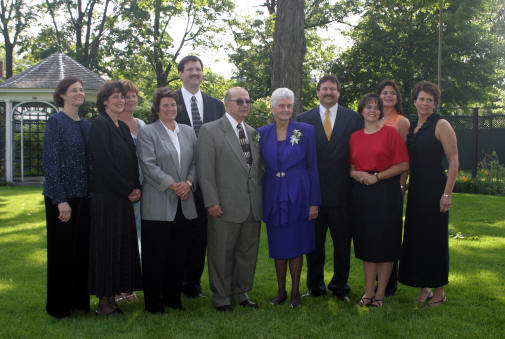 Most of the Grandchildren
were there.
Luke Gulley, Frank Soltys, Sara Dean, Kelsey Thurin, Kelly Church,
Stephanie Soltys,
Joe Church,
Jeremy Gully, Allison Soltys, Jenn Soltys, Catherine Church, Michael Church,
Zachary Gulley, Joe Soltys, Melinda Fuller (now Soltys), Mark Soltys II,
Jeanette Soltys, Alex Thurin, Chris Church, Becky Church, Avery Gilbert-Soltys, Ellyn Church,
Mark Church,
Evann Gilbert-Soltys,
Erin Dean, Melissa Dean, Anya Gilbert-Soltys and Heather Church.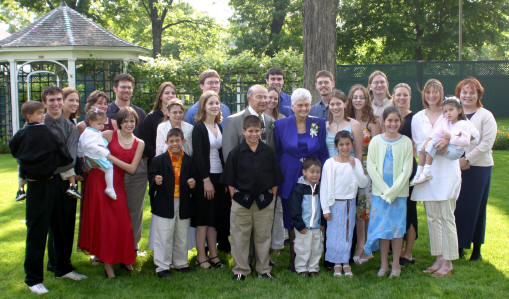 Missing were: Emily Soltys-Niemann, Bryan Soltys-Niemann, Serena Salzer, Mike Botello, Beth Clark, Mike Clark and Lani Clark